Sheryl L. Singley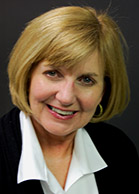 V.P. of Development

"Our Search Consultants play a vital and critical role in the growth and success of their client companies by recruiting, attracting and securing the best possible candidates for their organization's critical needs. This is not a role that we take lightly at Management Recruiters of Nashville, Inc."
Sheryl started her MRINetwork® career in 1992 in South Carolina. Her efforts were recognized and after five years as a top-producing Search Consultant, she was offered a position with MRINetwork® Corporate, as a Regional Manager. In that role, Sheryl was responsible for 150+ franchised offices in the Southeast. She assisted in new office start-up, tenured office development and daily Search Consultant coaching. Through this, Sheryl virtually gained a "Masters in Executive Recruitment." Sheryl achieved recognition for "Excellence in Regional Support," the top honor given to MRINetwork® Regional staff that support 1100 offices worldwide.
In February 2003, Sheryl joined Management Recruiters of Nashville, Inc., as VP of Development and is truly the backbone of our organization. Her responsibilities include the day-to-day management of the office, support to and on-going training of each Search Consultant and oversight to assure that each team member provides the highest quality search and recruiting services available, in order to achieve the best results for our clients and candidates.
Prior to joining MRINetwork®, Sheryl held sales positions with Unilever, Inc., and Beckman Coulter, Inc.
Back To Top