Joshua Huettig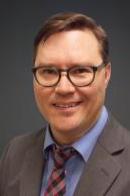 Executive Recruiter

"If you don't ask, you'll never know. I have met many fascinating people and gained a wealth of knowledge from others by simply asking. This curiosity among other things is what helps me bring together lasting employment matches for our candidates and clients."
Joshua's knowledge and experience within the healthcare arena was gained through working with hospital organizations and ancillary healthcare companies. This gives him unique insight to bring the best support and value to those anticipating a career change within healthcare. He takes a people-first approach to business, because without the hearts and brains of people, you have no business. Thus Joshua takes great care to know and understand his candidates also in placing individuals in positions that fit their professional goals and personal needs, enriching their lives.
With Biology and Philosophy as Joshua's educational background, one would think his career would have taken a different turn. In fact it did, although not as one would expect. Prior to joining Management Recruiters of Nashville the majority of Joshua's work experience was in Healthcare Treasury Management and Finance. He also served in a compliance role as the Peer Review Manager for the Kentucky Society of CPA's.
Joshua is a prolific artist. Besides his creative side, Joshua also enjoys trail running, philosophy and reading in his free time. Having an individual with such a diverse set of skills, brings an added dimension to our team. We are fortunate to have someone of Joshua's caliber as part of our organization.
Back To Top