Carrie Kourelis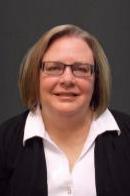 Executive Recruiter

"I take pride in knowing that I am empowering others to be the best they can be. By helping a client find that right candidate and helping a candidate find that right company, I play an integral role in bringing together a winning combination."
Carrie brings over 20 years of Healthcare Management experience to our team. She knows our niche markets and has maintained extensive contacts throughout her career. Carrie has worked with each of our Senior Team prior, allowing her to appreciate the integrity of Management Recruiters of Nashville.
People and Process are what makes Management Recruiters of Nashville successful and to a great extent, People and Process are what sum up Carrie's career successes. From a Process standpoint, Carrie has extensive experience in Healthcare Revenue Cycle/Reimbursement and all its many facets. From a People perspective, she has held numerous management positions such as Manager, Regional Director, Corporate Director and Corporate Senior Director and thus has worked with and managed thousands of people.
Carrie also has expertise in Managed Care, including contract management, contract negotiation and analysis. Further, she has worked in Home Health Infusion/Specialty Pharmacy, Pediatrics, Senior Care, SNF, Memory Care and Assisted Living. She also has time spent in Physician Practice Management and the RT/DME arena. Additionally, Carrie has first hand experience with Software Design, Business Analysis and Human Resource Management, including Recruiting.
When not working, Carrie enjoys a variety of activities such as drawing, painting, weaving, pottery, sculpting and working with stained glass. She also enjoys walking and hiking and when the weather allows she loves water sports, sailing, boating and kayaking. Her most favorite activity is spending time with her family in Georgia. Along with most other University of Georgia fans like to scream on Saturday afternoons…go DAWGS! We are very fortunate to have someone of Carrie's knowledge, experience and caliber as part of our team.
Back To Top