David C. Parkhouse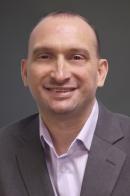 Account Executive

"I love people, sales and putting deals together. All three are important to being successful in recruiting and I bring the passion for each to our clients and candidates."

Originally from Dallas, TX David moved to Nashville in 2014. His ability to quickly understand client needs has served him well in his career. David is a quick thinker and works very well under pressure; traits he learned working in fast paced environments. David is extremely enthusiastic about his career in Executive Search and Recruiting. His conviction drives him to make a positive impact on both candidates and clients through his ability to connect the right person to the right opportunity.
David possesses a strong background in territory sales and account management. His previous experience in Sales and Marketing in the Franchise and Auto Finance arenas, teamed with his focus on new business development and market penetration, have given him the ability to generate vertical growth whether in inside sales, outside business development and/or networking.
His ability to develop long-term relationships has also lead to long-term clients in his past roles. David's successful sales career within (2) of the most regulated US industries provides a strong understanding of his clients' situations and successes. His in and out of the box problem solving abilities have always helped him ensure customer satisfaction.
When not matching high caliber candidates with exceptional clients, David's life revolves around family. Spending time with his wife, 2 sons and daughter keep David busy, happy and exhausted. 2 dogs, a cat and 8 chickens round out the rest of the brood. Being from Texas, he will always have love for the Longhorns.
Back To Top